We are asked regularly asked by our members about suggestions and best practices when it comes to buying and using an in-home sauna.
Many of us at Table Health consider ourselves sauna enthusiasts especially each winter.
Adding a sauna to Table Health has been a consideration but in the meantime there are local sauna rental options in town including Bliss in Traverse City.  It's easy, clean and convenient and can help support our immune system.
Renting sauna time is great for seasonal or occasional users as the cost is very attractive and there is no maintenance.  However, if you have multiple people in your household that would use a sauna more than once a week, a purchase might be worthwhile.
Benefits of using a sauna include:
Improves heart and brain health by dilating blood vessels and stimulating blood flow
Lowers blood pressure
Increases relaxation, may relieve tension headaches
Improves sweating detoxification of toxins like arsenic, lead, mercury, flame retardants, BPA, and pesticides
Lowers fasting blood glucose
Stimulates immune response
Traditional Sauna
Traditional Finnish saunas heat the air inside using wood fire or gas.  Temperatures run above 180 degrees F and are used for 5-20 minutes.  These are often found at large resorts or spas that seat five or more people in them.  If you have ever sat inside a sauna and felt like your skin hairs were on fire, it was probably a traditional sauna.  It takes a bit to get used to the intensity, but some people prefer being in an enclosure not powered by electricity.
Infrared Sauna
Home saunas are more often an infrared sauna, which are built using three different technologies: near infrared (for surface penetration), mid infrared (for medium penetration), and far infrared (for deep penetration).
Near infrared sauna therapy consists of extremely short wavelengths, which lowers inflammation and can promote faster cell regeneration and tissue growth, which speeds up the skin's healing process.
Mid infrared sauna therapy improves circulation by impacting the muscles of the body.
Far infrared sauna therapy produces a rise in the body's core temperature, resulting in a detoxifying sweat, which releases toxins deep from the cellular level.
Infrared sauna therapy uses long wavelengths of light to penetrate the skin and warm up the core temperature of the body.  Think of standing on the beach on a cold day.  The air around you is cold but the sunlight warms the skin on your face.  Similarly the heat units in an infrared sauna heat up your skin and thus you become warm and begin to sweat. The inside air may range from 115-140 degrees F and is adjustable with a touch of a button.
A few guidelines to consider before you purchase a sauna:
Try out as many types as you can beforehand so you know what features you like.  Call around to health clubs, spas, salons, and medical offices that may offer this service.  Also ask dealers if they have models available for a "test drive."
Consider if you will use the sauna alone or with others (remember that you all are naked, sweating and smelling fragrant).  Choose the right size for your needs.  Ask your family members their opinion too.
Choose a bench width and length that fits the bodies of your family.  Many benches are quite narrow and short and may not be comfortable for larger bodies.
Consider comfort – would you be more likely to sit or lie down?
If you are sensitive to electro-magnetic frequencies (EMF), be sure to look for a sauna that has a low reading at the "point of body contact" and not just the EMF rating that one free standing heater puts out.  Be sure to inquire about third party lab data measuring EMF.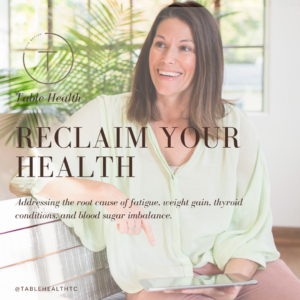 Consider the VOC (volatile organic chemical) output and outgassing potential of the materials used to build the sauna.  Is the wood made from natural cedar planks or similar? Or has it been chemically treated with formaldehyde, flame retardants, insecticides, or other preservatives?  Is it made with particle board?  What types of glue are used?
What type of heater is used?  Does the heater leave "cold spots" inside the sauna?   Carbon heaters are considered higher quality than ceramic.
Ask about lighting inside and outside the unit, speakers and music options, and back jacks that you can use to lean against the wall without blocking the heater.
Investigate articles, online reviews, Consumer Reports to compare prices, features and models. Use words like "eco friendly", "non-toxic", "VOC Free", "chemical free" when searching. You don't want to detoxify your body in a toxic hot box.
References and Resources
https://www.ncbi.nlm.nih.gov/pmc/articles/PMC5941775/
https://www.jnhlifestyles.com/how-do-infrared-saunas-work/
https://www.radianthealthsaunas.com/radiant-health-saunas-infrared-sauna-reviews-checklist/
https://www.ncbi.nlm.nih.gov/pmc/articles/PMC5941775/