Personalized, Accessible, and Straightforward Healthcare

Improved access to high quality healthcare with a simple, affordable monthly membership
No copays. No Deductible. No Waiting.
The Direct Primary Care (DPC) model and approach offers opportunities for patients and doctors to work more closely together. It offers 21st century convenience and access with old school family doctor values. Removing insurance billing from the patient/physician relationship and instead billing low monthly subscription fees, this healthcare highlights access, time, accountability, and cost transparency.
DOT and Pre-Employment Physicals: In addition to traditional primary care services, Dr. Vince can provide certified  Department of Transportation (DOT) physicals or even a pre-employment physical. For many jobs, either of the above can be mandatory. Employees can simply contact our Petoskey location (231-360-2496) to schedule an appointment.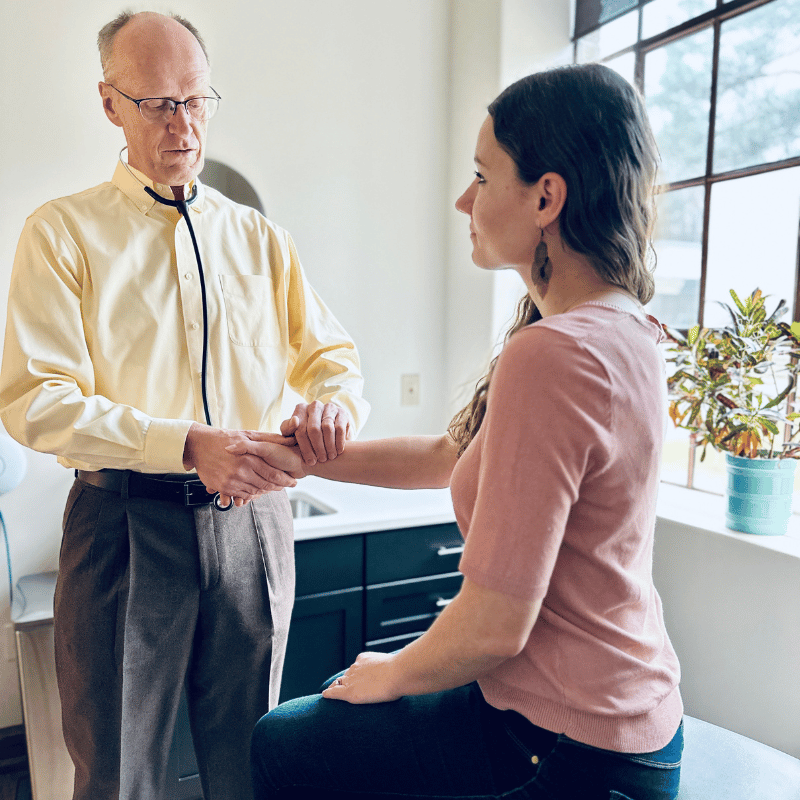 Excellent experience. Dr. Vince listens and communicates very professionally.
Beyond incredible! Meeting Dr. Vince is the best thing that happened to our family. It was the first time I actually felt like a doctor cared about us. He is extremely knowledgeable, kind, and amazing with kids!
Dr. Vince WrinklerPrins was really great during my first appointment and examination. Very casual and laid back. Really took the time to listen and made me feel comfortable. Would definitely recommend.
Best doctor I have ever had! Dr. listens to my needs and actually tries to help and not just write a prescription. Office staff is very friendly and easy to work with. So glad we found this practice.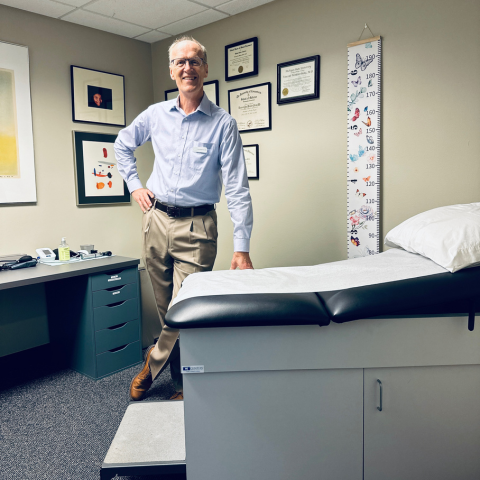 Vince WinklerPrins, MD, FAAFP
PHYSICIAN,
TABLE HEALTH PETOSKEY
Dr. Vince WinklerPrins is a board-certified family physician. He attended undergrad and medical school at the University of Michigan. With decades of experience as a family physician including work in Michigan, Wisconsin, Maryland, Virginia, Washington, D.C., The Netherlands, and Brazil, Dr. WinklerPrins also has held high level academic positions at Michigan State University's College of Human Medicine and Georgetown University's School of Medicine and has won many teaching and clinical awards.
Born in Canada but raised in Michigan, Dr. WinklerPrins loves spending time outdoors and enjoys everything on two wheels. He finds inspiration in his two sons and his wife. What he loves most about the Petoskey area is the people, the bay, the air, and places to discover and get lost.
OUr relationship is with you
Because we don't participate with insurance, we're not bound by contracts which can create barriers for doctors and patients in their quest toward optimal health.
No Copays,
No Deductibles,
No Waiting
A monthly fee (ranges by age) covers primary care services from your annual exam to stitching up your child's finger, and everything in between and it's easy to see your doctor.
Services & Costs are transparent
Membership fees and wholesale testing costs are more affordable, known ahead of time, and easy to understand.
Primary Membership
Direct Primary Care for Individuals & Families
$
30-92
Monthly Membership
Unlimited Primary Care Medical Visits - new symptoms, follow-ups on old diagnosis and sick visits

Common In-Office Procedures

Commonly Prescribed Medications

Discounted Rates on All Labs

10% off Table Health Market

10% off labs outside of membership
Benefits of Direct Primary Care
Medical Cost Sharing Community Options
Peer-to-peer sharing of medical costs through a membership-based community.
AFFORDABLE NON-INSURANCE SOLUTION FOR MANAGING LARGE HEALTHCARE COSTS