Primary Care Ideal for Individuals & Families
Cost-Effective Health Care that is Transparent and Relationship-Based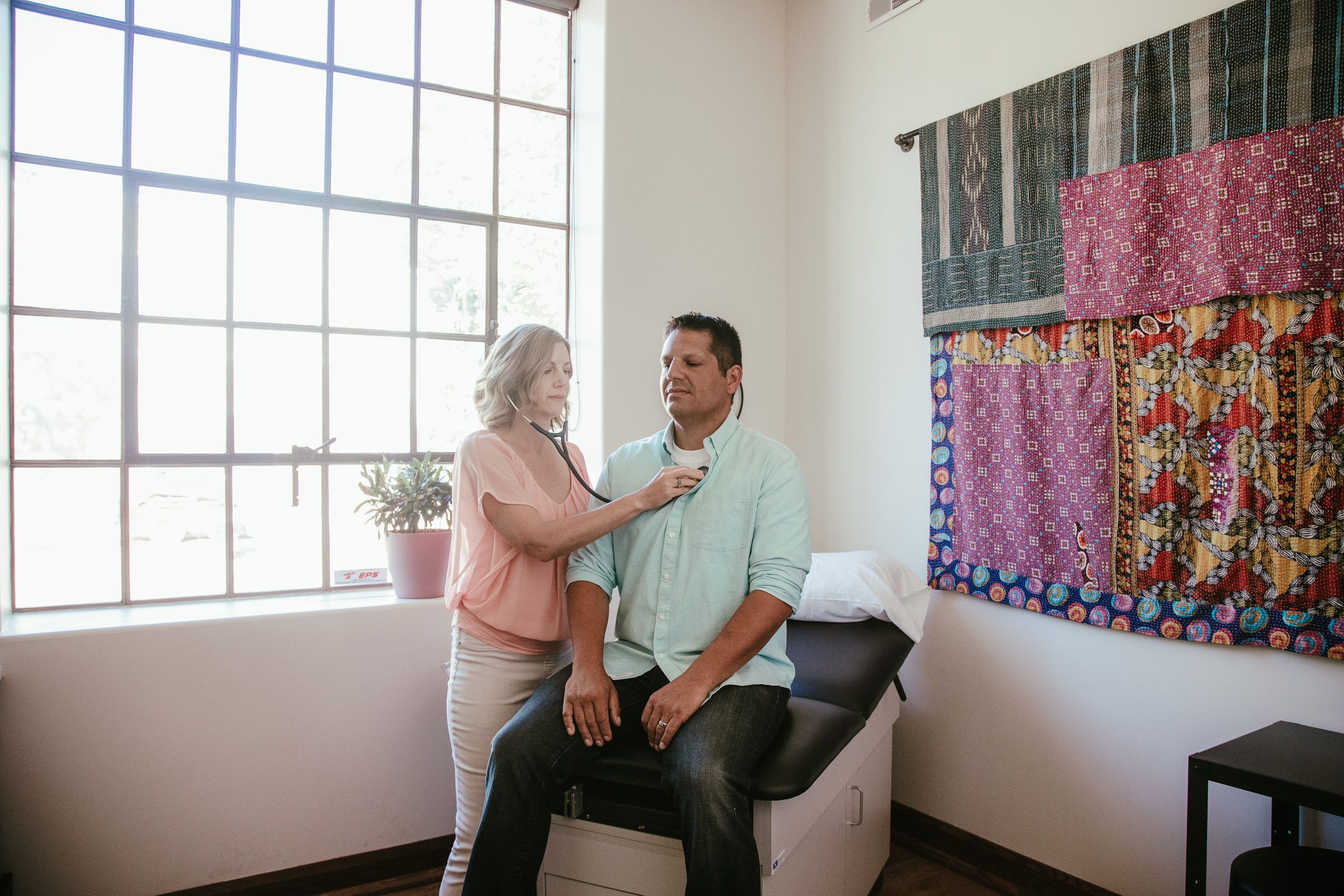 Welcome to Direct Primary Care (DPC)
This approach to healthcare, offered in Petoskey and Traverse City, is different from fee-for-service third-party-payer billing and allows physicians to spend more time with patients and keep costs transparent, while avoiding many of the hassles that are common when dealing with insurance companies.
OUr relationship is with you
Because we don't participate with insurance, we're not bound by contracts which can create barriers for doctors and patients in their quest toward optimal health.
No Copays,
No Deductibles,
No Waiting
A monthly fee (ranges by age) covers primary care services from your annual exam to stitching up your child's finger, and everything in between and it's easy to see your doctor.
Services & Costs are transparent
Membership fees and wholesale testing costs are more affordable, known ahead of time, and easy to understand.
Primary Membership
Direct Primary Care for Individuals & Families
$
30-92
Monthly Membership
Unlimited Primary Care Medical Visits - new symptoms, follow-ups on old diagnosis and sick visits

Common In-Office Procedures

Commonly Prescribed Medications

Discounted Rates on All Labs

10% off Table Health Market
Table Health Direct Primary Care (DPC) Physician Team
Andrea Stocker, DO
Physician, Traverse City
Vince WinklerPrins, MD, FAAFP
Physician, Petoskey
Benefits of Direct Primary Care
Medical Cost Sharing Community Options
Peer-to-peer sharing of medical costs through a membership-based community.
AFFORDABLE NON-INSURANCE SOLUTION FOR MANAGING LARGE HEALTHCARE COSTS
Want to learn more? Contact us today!

818 Red Dr. Suite 100
Traverse City, MI 49684
(P) 231-333-1331
(F) 231-259-1001
inbox@tablehealth.com