Serves 1
INGREDIENTS
1/3 cup plant milk (coconut or almond)
½ Tbsp raisins
¼ cup grated carrot
¼ cup grated apple
½ tsp vanilla
1 c spaghetti squash, cooked, chopped fine **
Sprinkle of cinnamon
½ Tbsp hemp seeds
Fruit toppings: Berries, sliced banana, or thinly sliced apple if desired
Combine milk, raisins, carrot, apple, and vanilla in a saucepan and bring to a gentle simmer.
Allow to simmer for 5-7 minutes until the carrots are soft. Add in the cooked, chopped spaghetti squash and warm through.
Remove from heat and serve garnished with a sprinkle of cinnamon, the hemp seeds and an additional drizzle of coconut milk.
**How to cook a spaghetti squash:
Preheat the oven to 400 degrees F. Place the squash on a baking tray and pierce it a few times with a small knife. Bake for 45-50 minutes, turning the squash over halfway through baking.
It is done when a small knife inserts into the squash easily. If you over bake it, the squash will be mushy, rather than like spaghetti strands, but still delicious.
Carol Bell, Registered Dietitian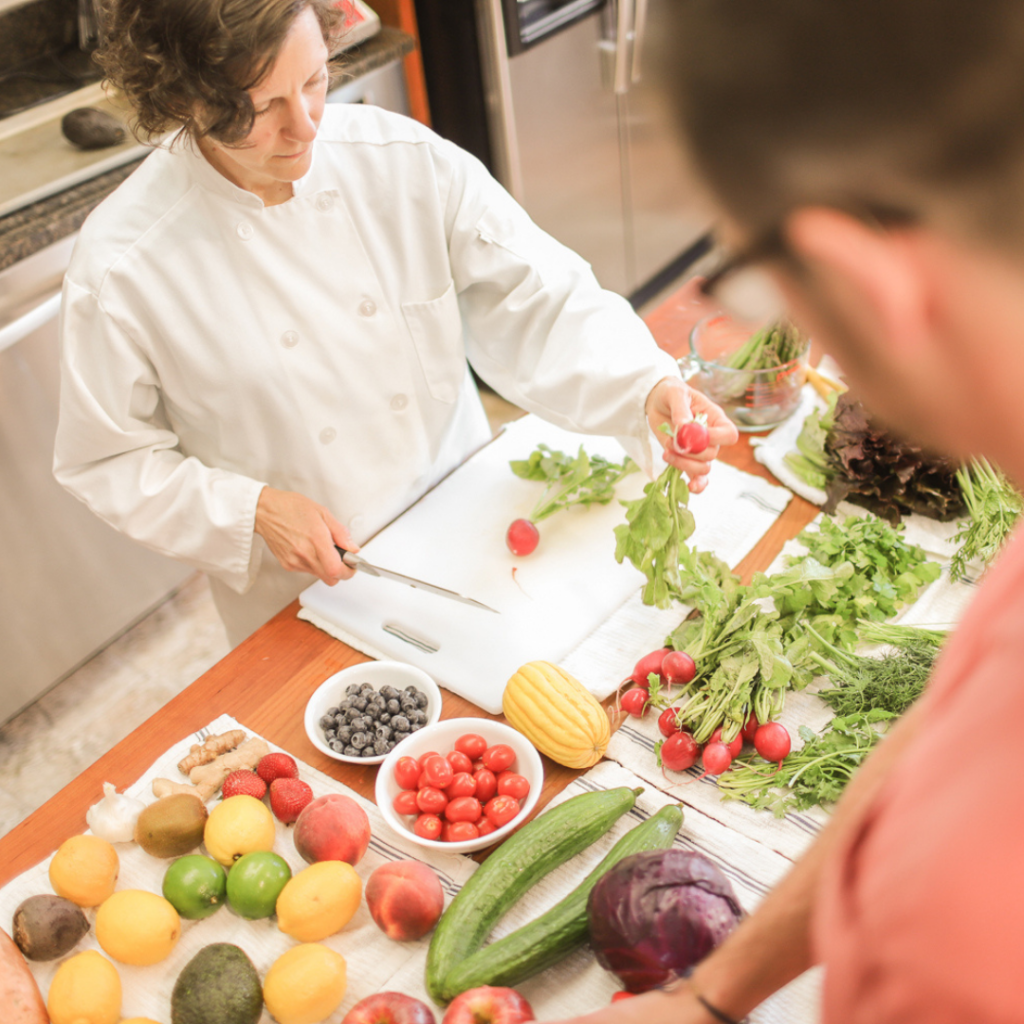 I apply food strategies and use massage and bodywork techniques to treat the root cause of your health condition. By offering reassurance and guidance to make food and dietary changes I can help you transform your body and mind. Through the integration of massage, trigger point therapy, Craniosacral therapy (CST), visceral manipulation, and visualization, I will support you in reaching optimal health.
Learn more about Carol and schedule a session!