Functional Medicine Membership

Welcome to Table Health Functional Medicine
We are grateful you have chosen to work with us.
Your membership includes:
90-minute functional medicine visit

All functional medicine follow-up visits

Direct communication through HIPAA compliant portal

Access to functional medicine testing (specific test fees are not included)

Annual Health Assessment (primary care physical)
All Your Medical Visits
Select Laboratory Testing
Select Medications
Select In-Office Procedures
24/7 access to your provider via virtual and in-person visits and on-line messaging.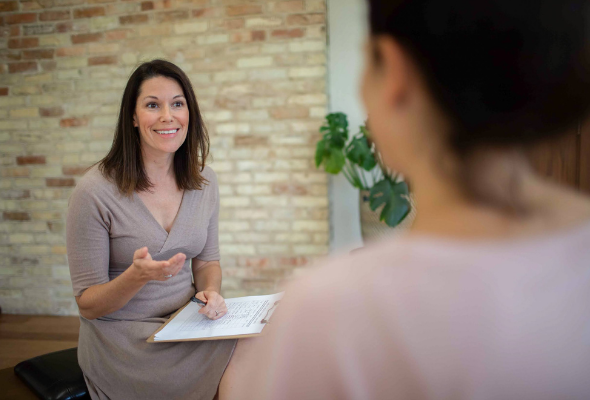 Below is some information to get you started on your wellness journey. Please give us a call or send an email with any questions.
Scheduling an appointment with your Functional Medicine provider
Unless otherwise requested, you may see your provider virtually.  This will save you time and allow you to be assessed from home when you are feeling under the weather. 
We ask that when you are uncertain of which type of appointment to choose, always call or send us a message via the portal.  We will be happy to help you out. 
Please note we have a strict 48-hour cancellation policy.  If you need to cancel or reschedule an appointment, please give us a call as soon as possible.
Requesting a visit through the online patient portal
Requesting an appointment is an easy and time saving task.  Simply log into your online portal and select the "My Appointment" icon.  Once you enter the next screen select your provider. This will then allow you to select the type of visit you need.  Here are some guidelines on scheduling your appointment. 
• Select 15 minutes for each issue you are experiencing.  3 separate or new symptoms that may or may not be related, such as rash, joint pain, and hormone imbalance would be a 45-60 minute in-person appointment.
• For anything that is a new symptom or group of symptoms please choose a minimum of 30 minutes.
• Your provider will adjust your time or reach out if they feel it necessary to do the appointment differently.
• All medical visits are included in your membership.  If a procedure is needed, the provider's services are included in your membership, but you may be charged a small fee for supplies or medication, depending on the procedure.  Supply costs are updated regularly, according to our cost, and posted in the office.  Call if you have any questions about supply cost prior to your appointment.
Sending portal messages to your provider(s)
Please use the patient portal for non-urgent means of communication only.  The portal is not an appropriate space to discuss new symptoms but is a space to ask clarifying questions on recent recommendations.  Portal messages are checked throughout the day Monday-Friday during business hours.  We request that you call the office and schedule a visit if you have concerns related to new symptoms.
As a member of Functional Medicine at Table Health you have access to Table Health primary care providers 24/7. If you have an acute medical emergency, please call 911 or go to your nearest emergency department. If you do not have an acute medical emergency but have an urgent medical question, call the office main number right away, 231-333-1331. If it is after business hours (evening, weekend, or holiday), you will receive the phone number for your provider or the on-call provider, and you may call that number. If your medical issue is neither emergent nor urgent, and it can wait 12-24 hours, please leave a message on the office phone, use the patient portal messaging system, or call the office during the next business day to request an appointment.
The Market offers a curated selection of clean products to support your health and lifestyle. As a Functional Medicine Member you receive 10% off all purchases in the market.  Just mention your membership at checkout to receive your discount. 
As a member of Table Health you receive 10% off all Quest laboratory services that are not included in your Functional Medicine Membership. Please remember to tell the lab technician you are a Table Health member to receive your discount.
We have created packages to best support your health needs. To view options or to upgrade your membership to include the Wellness Membership, click the 'memberships' button below.

818 Red Dr. Suite 100
Traverse City, MI 49684
(P) 231-333-1331
(F) 231-259-1001
inbox@tablehealth.com